SixPoundFifty is a literary journal that curates the underbelly of the creative arts. It is as disruptive as it is funny. There are puns too... Several, very awful puns.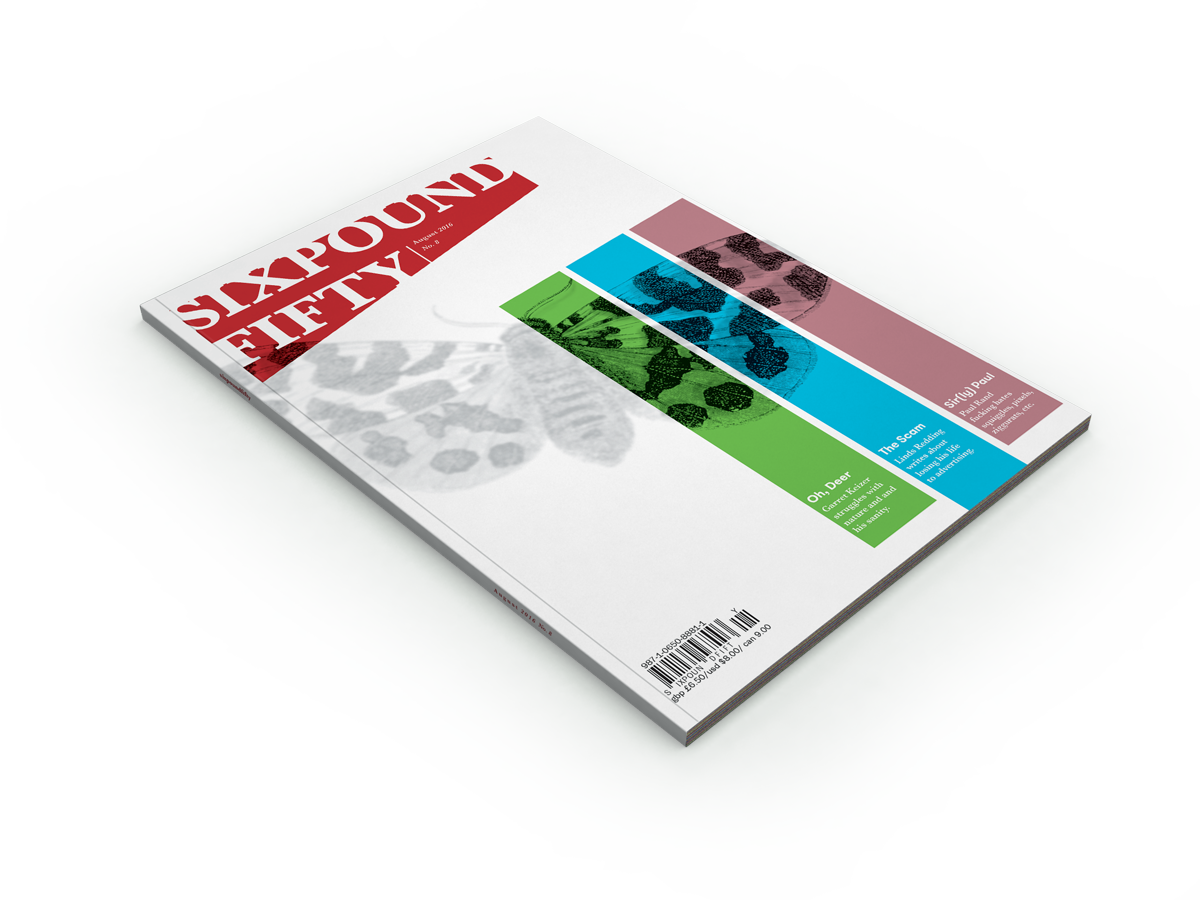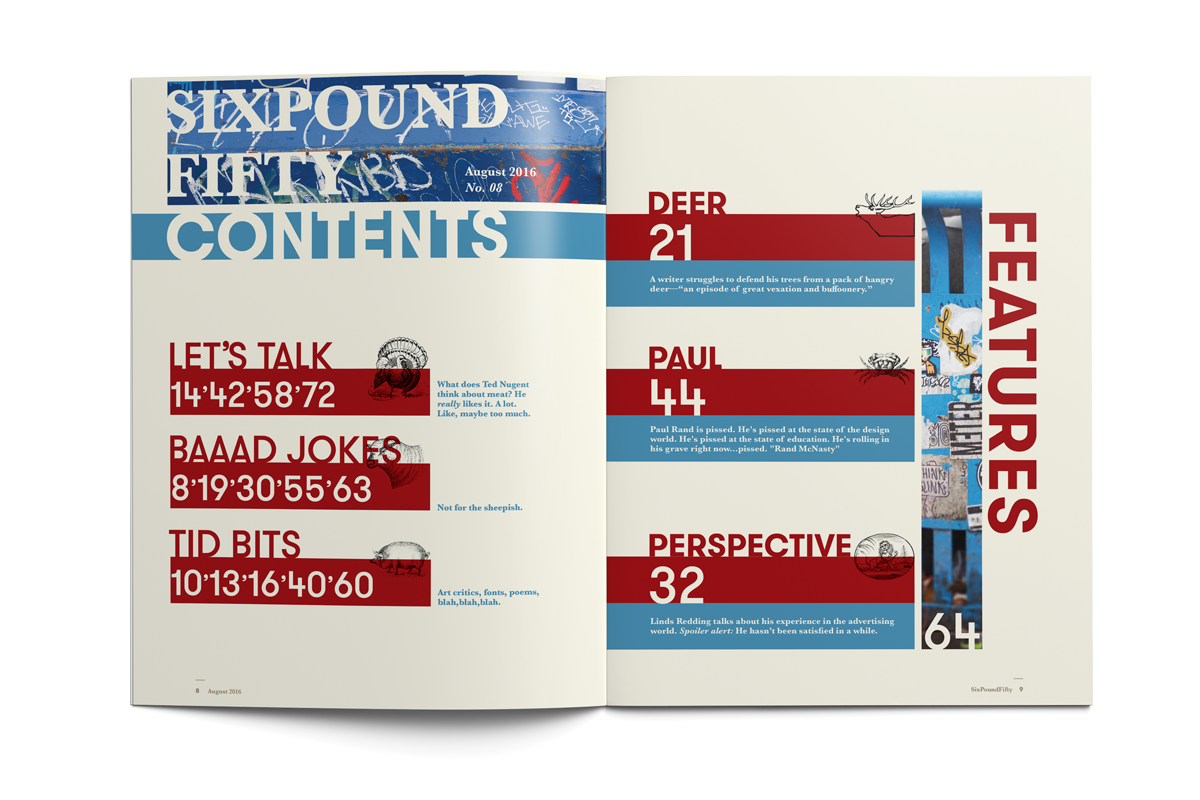 The main challenge with creating a literary magazine was sourcing interesting articles that strike a chord with the reader, but also have enough variation to keep the reader moving forward.


I addressed this challenge by creating and curating ads, vignettes, and adding comedic respite that 
engage the reader
yet remains true to the overall creative direction of the content found within SixPoundFifty.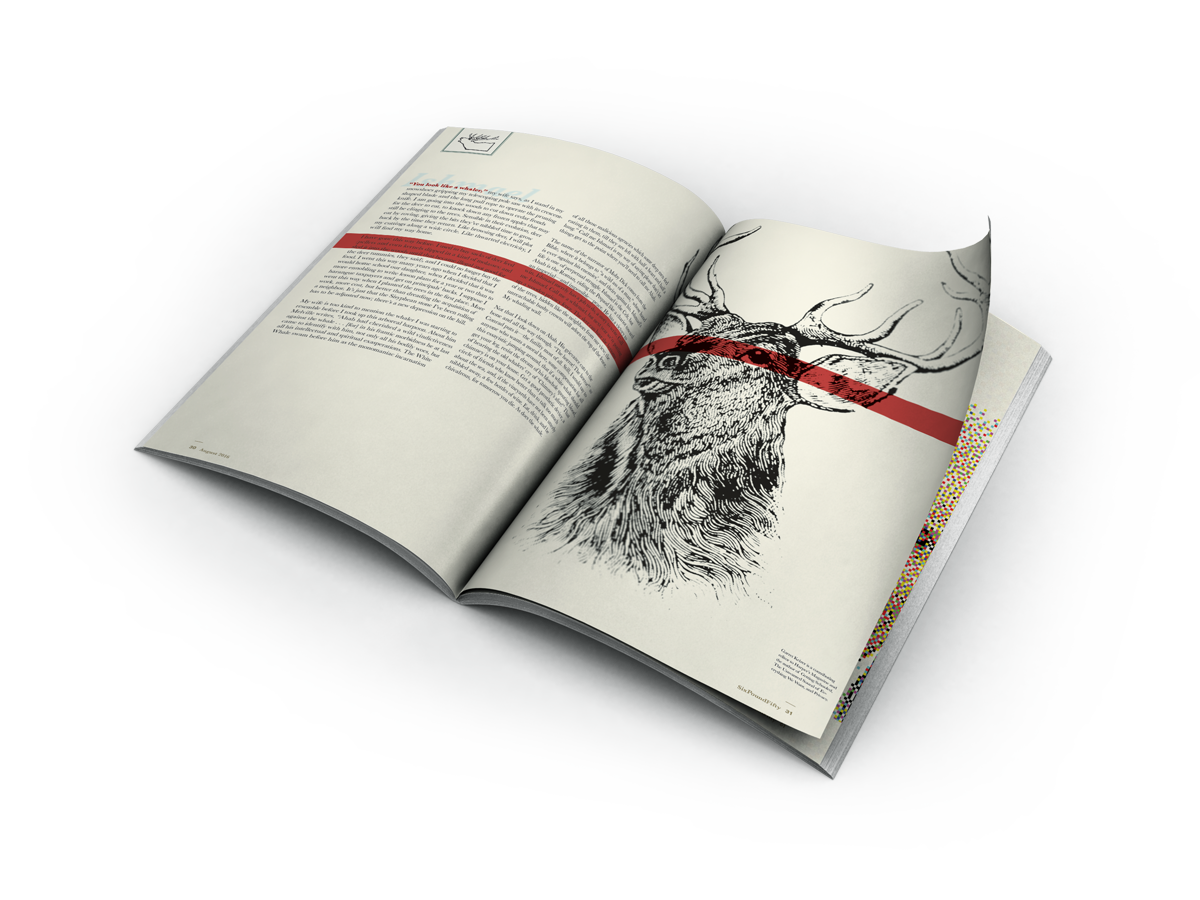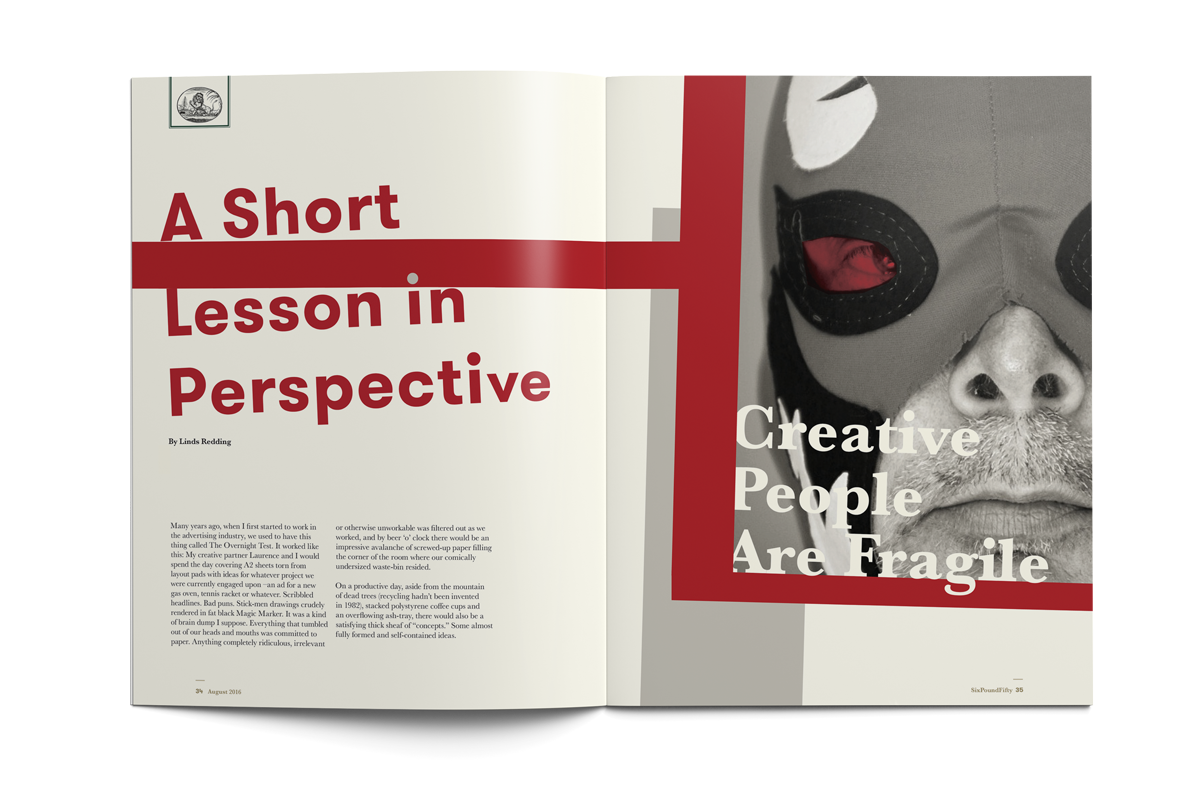 Micro-typography was a challenge. The choice to not justify type or use hyphenation was based on readability and legibility over large fields of text and also to maintain my own sense of sanity.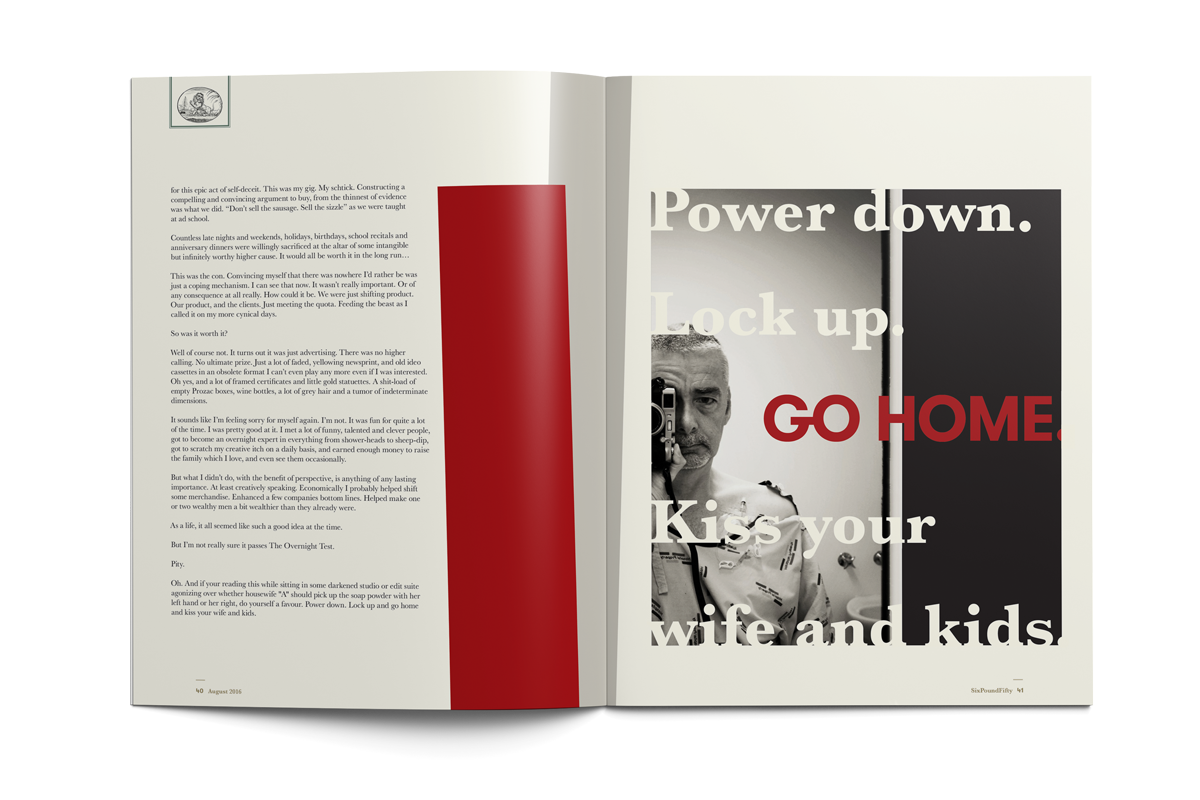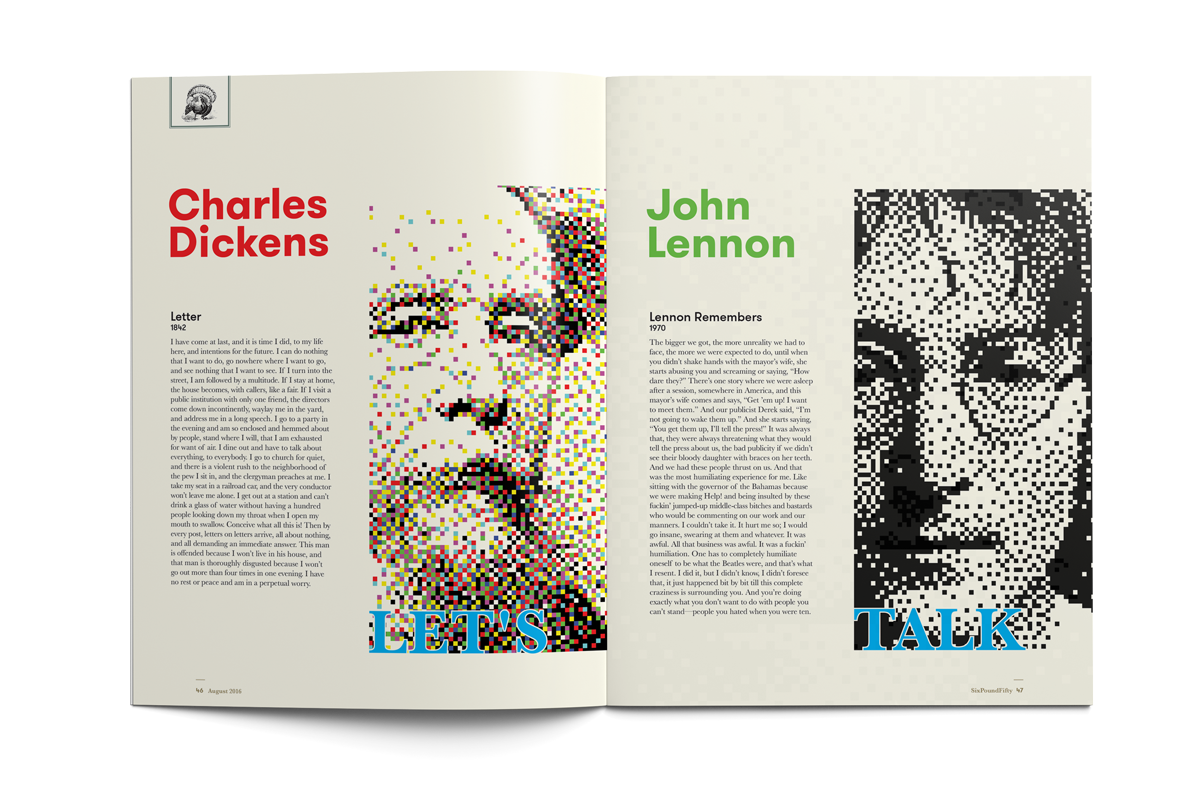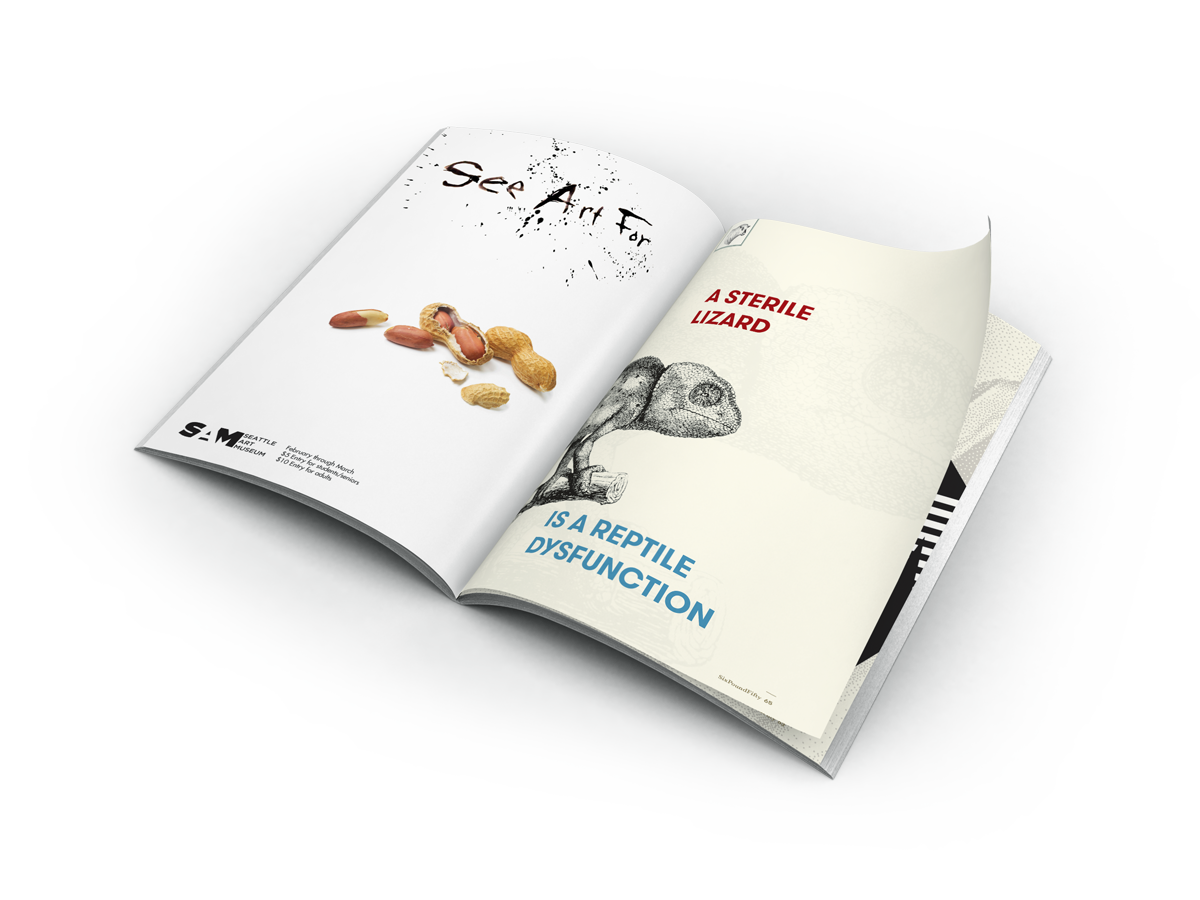 William Safire of the New York Times once suggested that "the root of this pace-growing use of puns is often a headliner-writer's need for quick catchiness, and has resulted in a new tolerance for a long-despised form of humor." This was intentional.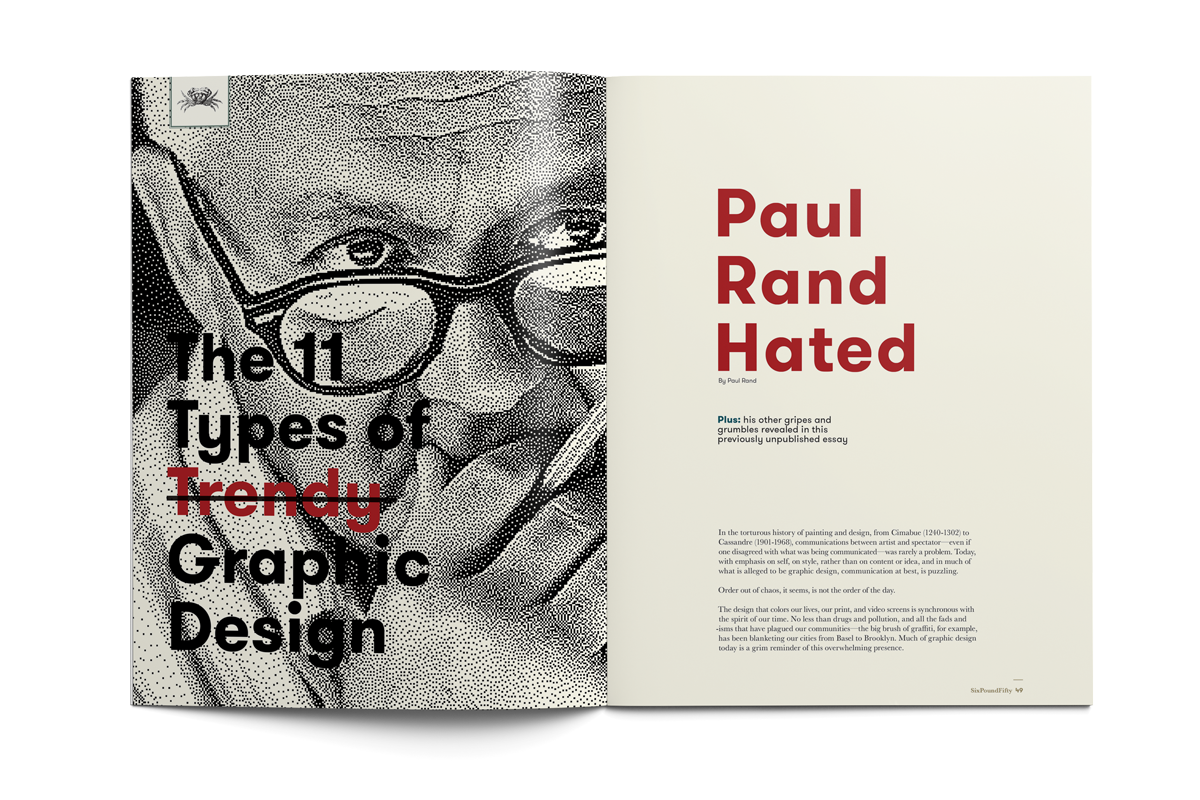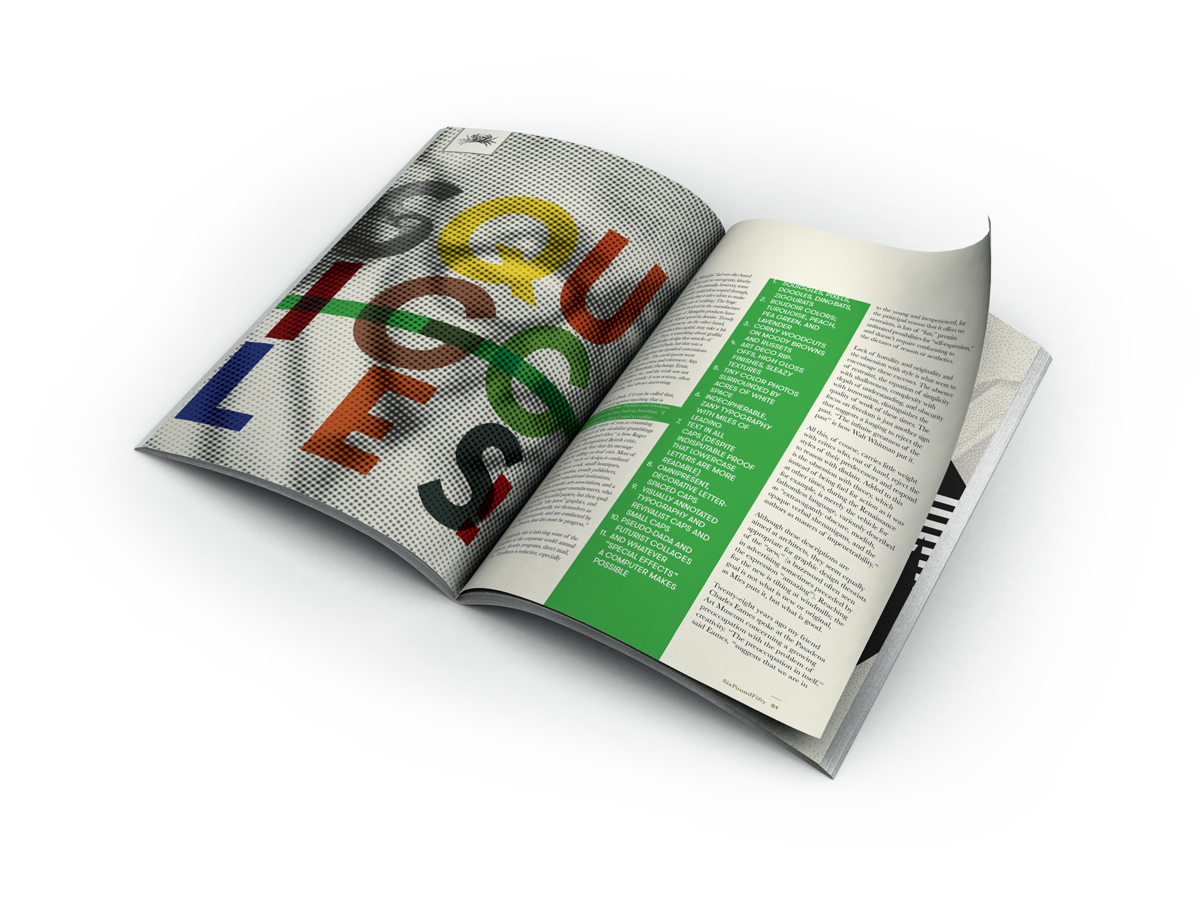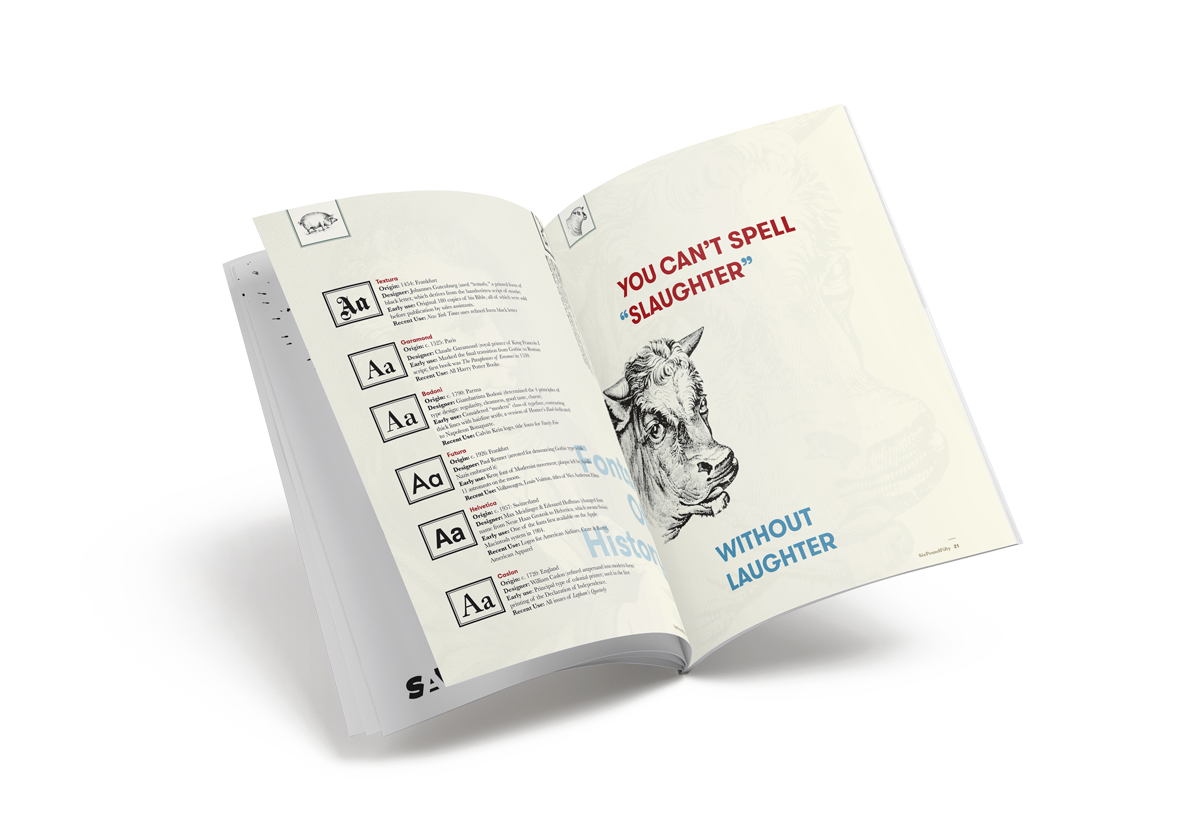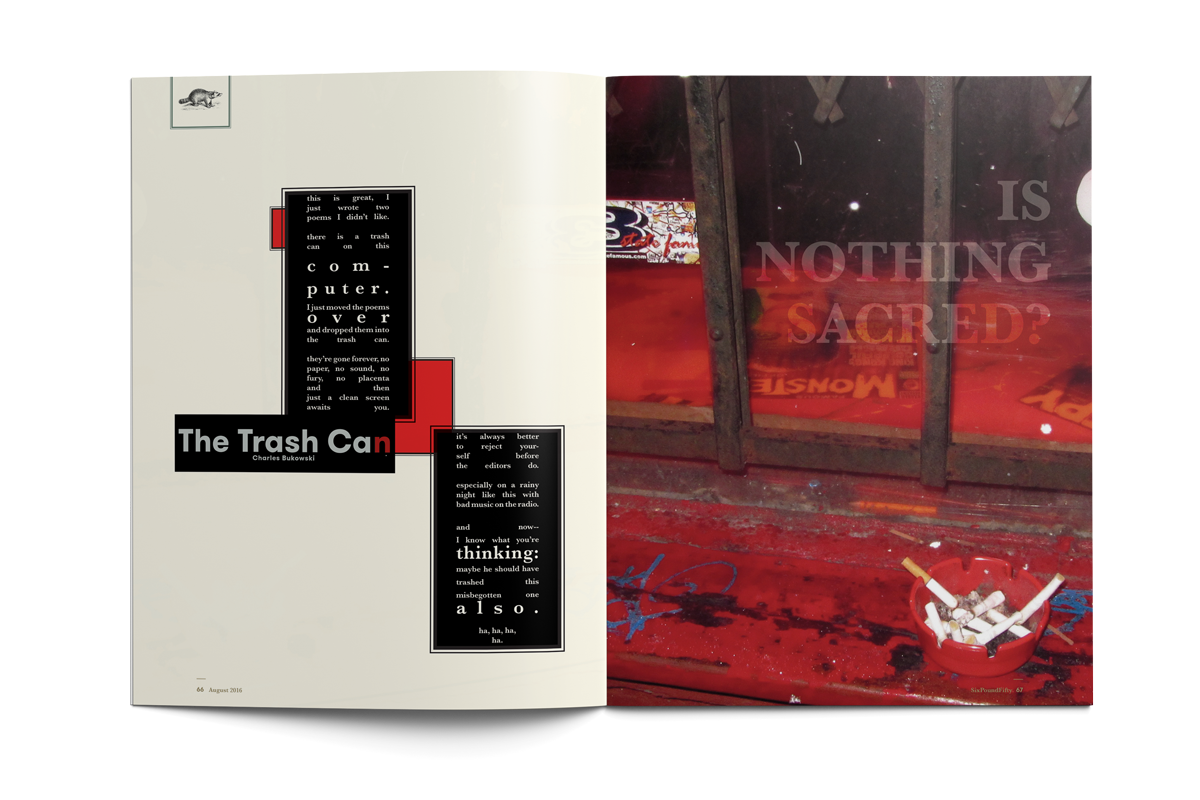 I love graffiti and I love trash cans. With this passion for the gross in-tow, I set out to catalog the some of the best cans in the cleanest neighborhood in Seattle:
Welcome to Capitol Hill.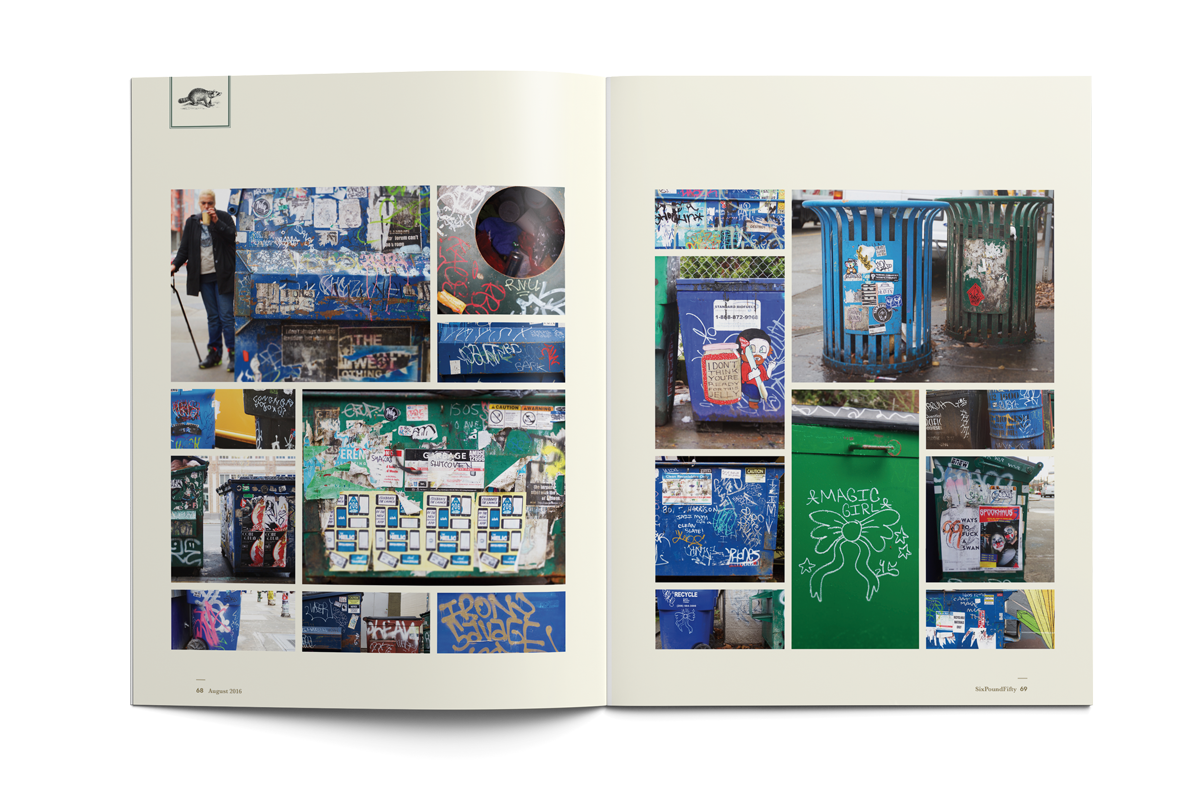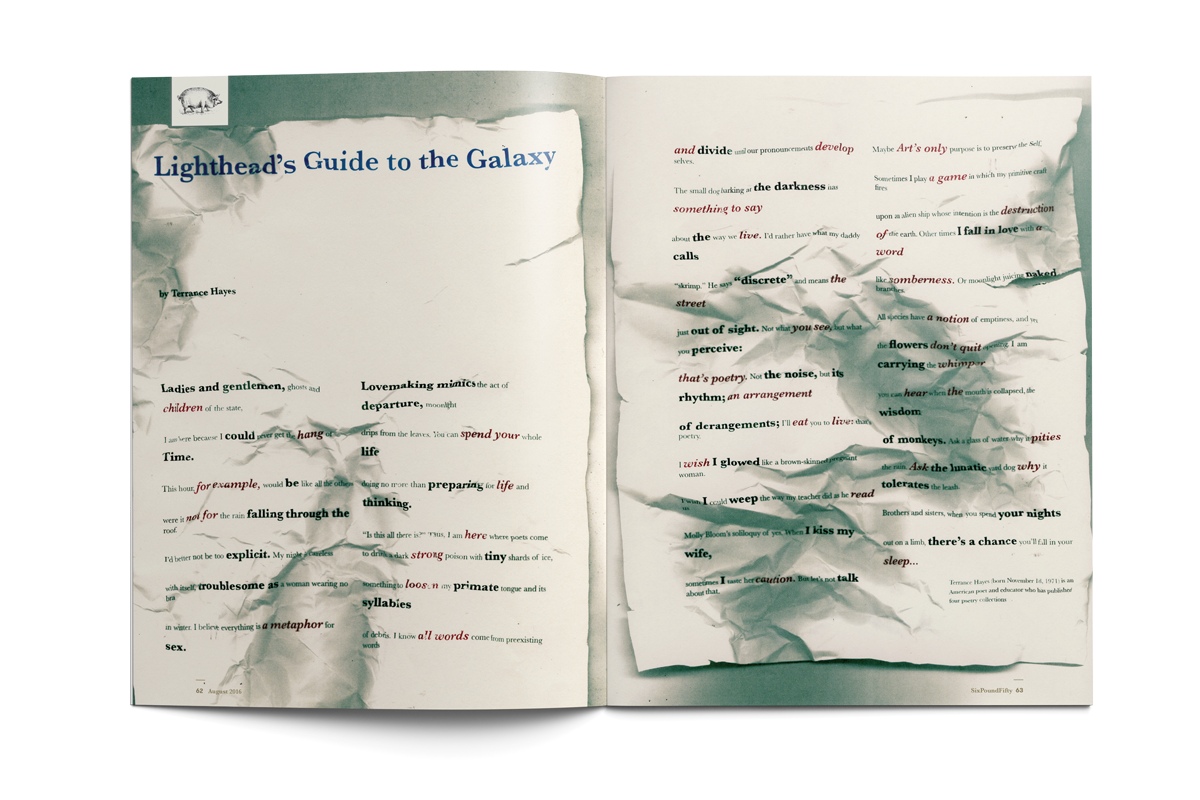 Terrance Hayes is an incredible author. That can't be debated. His work strikes so many chords in me that it eventually dances on the blue notes of my soul and I can't help but start to deconstruct his words even further.

I decided to play the blue notes of Lighthead and break it down into three other "sub poems". I printed the results, crumpled it, photocopied it, scanned it back into the computer and adjusted it so it would still be legible.
Feel free to have a read.